Thanks to Enough Is Enough, the anti-porn advocacy group, McDonald's has started blocking public Wi-Fi networks to keep users from accessing pornographic websites
Since 2014, anti-porn advocacy group Enough Is Enough has been campaigning McDonald's to censor its public Wi-Fi access. Thanks to the efforts of the group, in early 2016, McDonald's enabled explicit-content filtering technology in approximately 14,000 of its U.S. restaurant chains. Although McDonald's representatives declared that they were not aware of the fact that some of their customers were accessing porn websites through their free public Wi-Fi networks, the restaurant claims it started to filter its public Wi-Fi networks across the U.S as soon as they were informed about the ilicit activities happening on their public networks. Following McDonald's example, Starbucks revealed that it will implement content filters through its public Wi-Fi networks as well.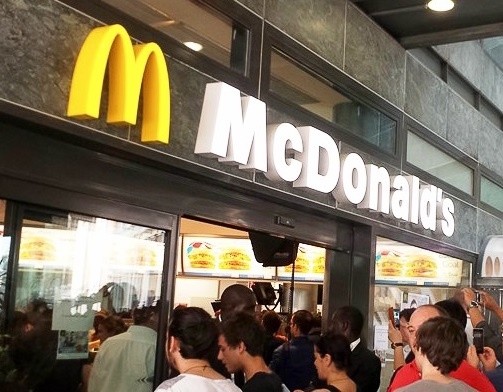 Enough Is Enough CEO, Donna Rice Hughes, noted that "Internet pornography is a public health crisis" and thanked the two companies for coming forward and taking action. "These criminal felonies are difficult to deter because of the anonymity offered by open Wi-Fi" added the CEO. Currently, there are no statistics about how often customers use McDonald's or Starbuck's free Wi-Fi networks to view pornography but according to various news sources, public Wi-Fi hotspots are increasingly being used to access child pornography. 
McDonald's has taken the first steps towards combating misdemeanors on its Wi-Fi networks in hopes that other large restaurant chains will follow their example. 
Related articles:
Japan's emergency free public Wi-Fi hotspots
Why Brazil is deploying public wireless networks
Using Syslog Server with Tanaza powered APs
Capturing user browsing data
Singapore trials solar energy powered public Wi-Fi hotspots