Seamless hotspot roaming between multi-vendors access points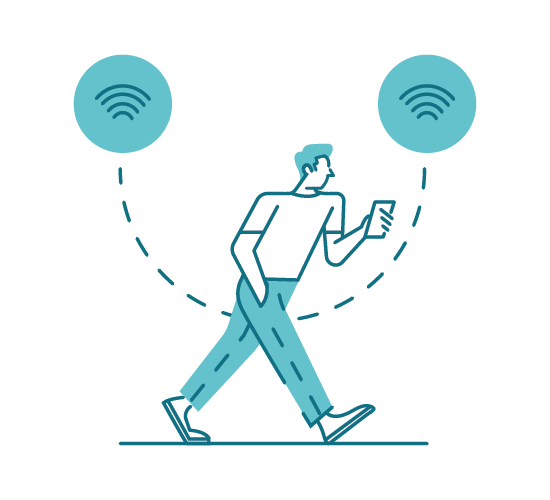 Roam from one Access Point to the other!
Thanks to Tanaza seamless roaming, the Wi-Fi clients can surf the web continuously, moving from one AP to the other.
Tanaza roaming works when a captive portal is in place: the client doesn't see the splash page again after the first authentication, as the session continues even when the client moves within the location.
Wi-Fi Roaming without interference
---
Tanaza seamless roaming doesn't require to set all the access points on the same channel, so you can avoid interference between the devices.
The wireless clients roam between APs and radios on different bands as well.
Roaming between multi-vendor APs
---
Thanks to Tanaza, you can now enable roaming on your networks, even if they aren't made of enterprise access points. If you use a UniFi Outdoor outside your venue and some TP-Links for indoor Wi-Fi, the clients roam seamlessly inside and outside your venue without seeing the splash page after the authentication.
Enable advanced (but affordable) roaming between cost-effective devices!