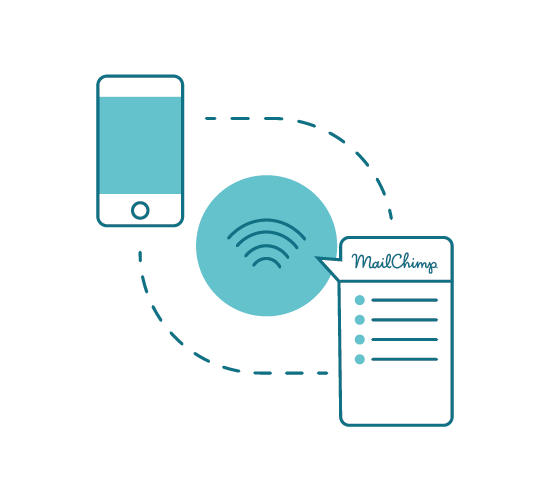 The Mailchimp Connector, available for users with all-in-one plans, allows you to add automatically any new email addresses gathered through Wi-Fi to a MailChimp list, and send or trigger emails and campaigns.
Mailchimp is the best-in-class software for e-mail marketing, and it's free to use up to 2,000 subscribers and 12,000 emails per month.
The Mailchimp connector seamlessly integrates the Tanaza infrastructure, the Tanaza Splash Page with Social Login, the Tanaza Social Dashboard with your Mailchimp Account: once the connector is configured, anytime a new Wi-Fi client will log in, the "Mailchimp Connector" will add him as a "Subscriber" in the Mailchimp list you've chosen.
FEATURES
Flexible, easy drag and drop designer
A/B Testing
Powerful e-mail automation
Advanced e-mail marketing analytics
Hundreds of integrations with the applications you already use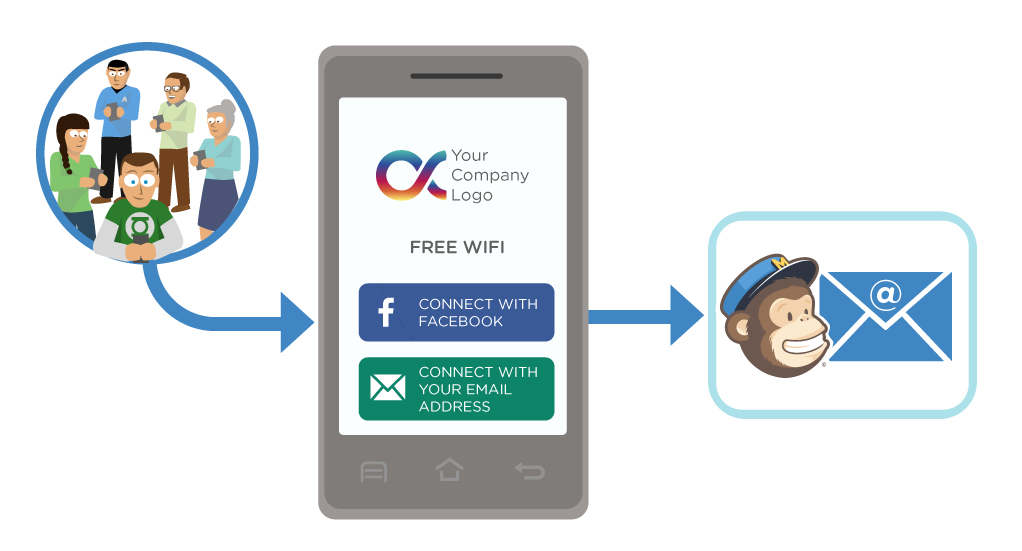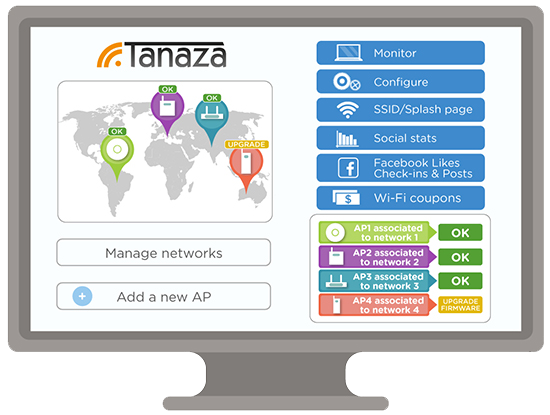 Try now the full set of Tanaza superpowers!
Start the 15-days, no-limits, all-in-one free trial:
Unlimited networks and APs
Unlimited connected clients and concurrent users
Unlimited splash pages
Full feature set
Access to the Social Dashboard for your customers