Become a White-Label Partner
Join the White-Label Program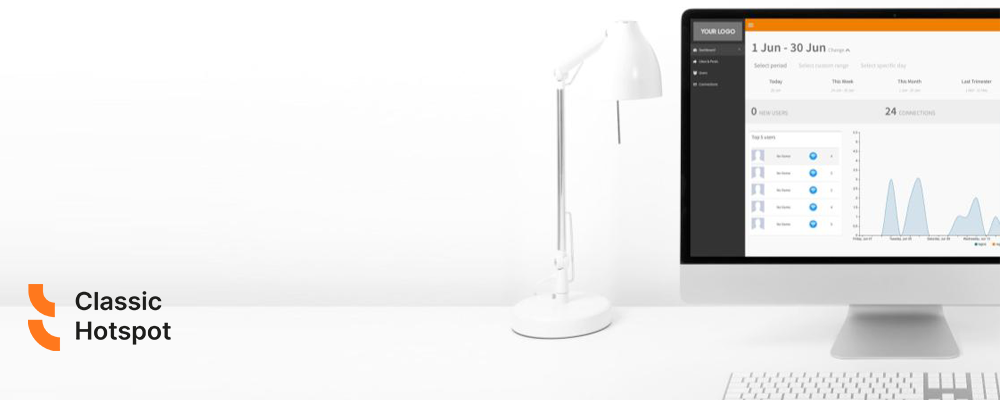 Keep your brand name first – use Classic Hotspot with a complete customized platform.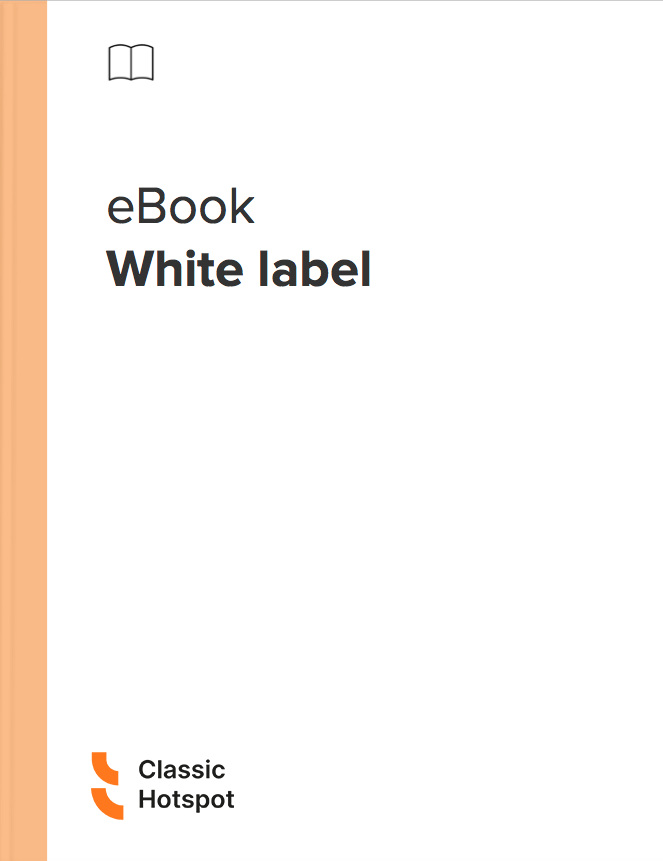 What is a White-Label partnership?
A white-label (WL) partnership refers to a product or service that is purchased by a reseller who rebrands the product or service to give the impression that the new owner created it.
The Classic Hotspot White Label program allows WiFi professionals to use Classic Hotspot software together with a rebranded platform. You use Classic Hotspot, but you keep your brand name.
Grow your business revenues
Classic Hotspot gives white label partners the unique opportunity to customize the splash page and the analytics dashboard with their own name, brand and logo.
White-Label partner companies are able to "rebrand" some of the elements of the Classic Hotspot platform, to make it appear as their own, and remove the Classic Hotspot name from the software.
The white label partner program addresses the needs of those who want to rebrand and customize the user experience for their final customers.
Advantages of the white label program
Hide Classic Hotspot. Hide the Classic Hotspot name from your customers and their Wi-Fi clients, by changing the the splash page URL and the dashboard URL.
Get high-level support. Your cases have high priority when you're a white label partner. You will receive an answer within 48 hours of submitting your case (for urgent cases, within 24 hrs).
Rebrand the software and manage user experience. Manage the user experience and rebrand the software with your own logo and company name.
To become a White Label partner, you pay a one-time setup fee, and monthly or yearly licenses.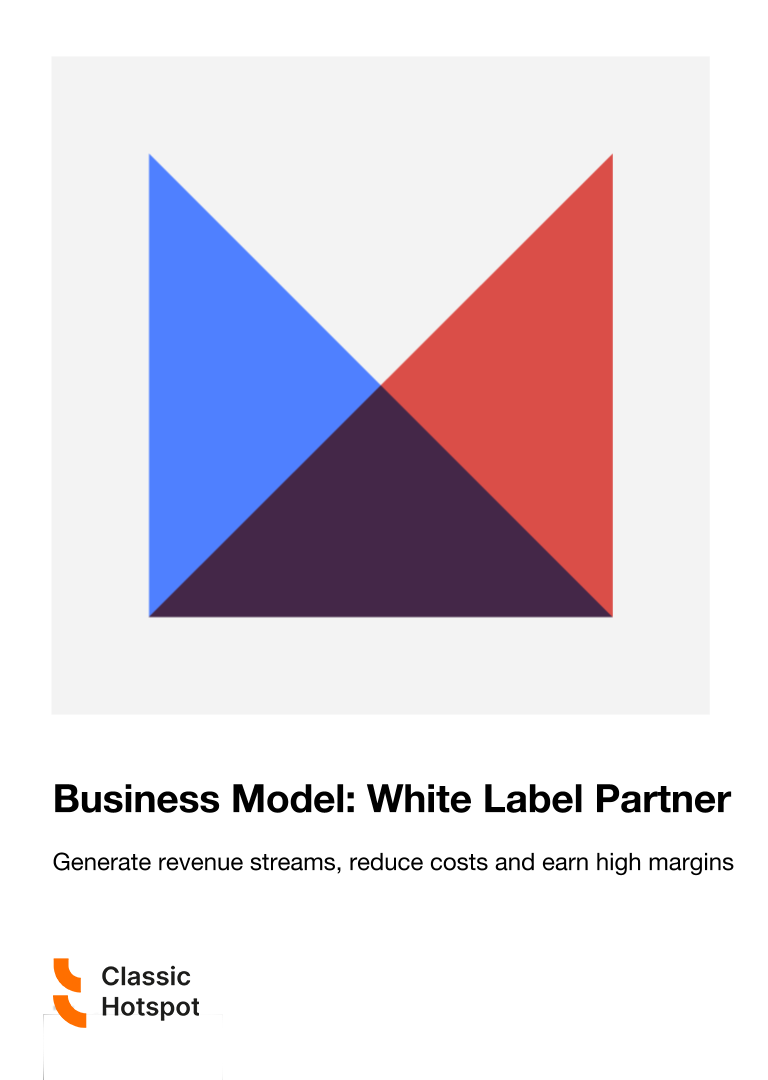 Working as a White-label partner
White Label partners benefit from select price lists. They can make margin out of any feature within the platform and any additional managed service they might want to offer. White Label partners are requested to pay a setup fee to be able to:
setting up their white label account (splash page, splash page editor, and analytics dashboard)
create an infinite number of non-white label subaccounts for 15 days free trial
obtain 2 NFR (not for resale) non-white label licenses, to test the features offered by our software
get premium support