Open Mesh acquired by Datto: what's next for Open Mesh customers?

At the beginning of 2017, Datto announced its acquisition of Open Mesh. In this article, we will find out what is going to change for Open Mesh customers after this acquisition from Datto.
About Open Mesh and Datto
Open Mesh Inc., one of the most popular makers of wireless networking devices in the SMB segment, has been acquired by Datto, a data protection vendor that sells its products exclusively through managed service providers. With this acquisition, Datto wants to broaden its offering in the networking sector with the launch of a new line of SMB-focused networking solutions.
The new Datto Networking line of products for small-to-medium sized businesses has incorporated both the Open Mesh wireless access points and Ethernet switching technologies and the existing Datto Networking Appliance and will be delivered exclusively through Datto's global network of Managed Service Provider partners.
What will change for existing Open Mesh customers?
As of January 1st, 2019, customers can still purchase Open Mesh hardware through selected distributors and online resellers, with no recurring fees. However,  the availability of Open Mesh products is only limited to the remaining inventory.
All of the existing Open Mesh hardware has an end-of-life date of 3 years from the end-of-sale date. As for the most recent products, the end-of-life date is December 31, 2021. After that date, no more fixes and security updates will be released for Open Mesh products, and support will be no longer provided.
In the course of this acquisition, Datto Networking has adopted a pricing model which aligns to how MSPs sell their products and requires all new customers to pay a monthly recurring fee, unlike the one-time fee originally set by Open Mesh, which also included a free CloudTrax lifetime license.
Consequently, after the end-of-life date of their purchased products, all current Open Mesh customers are either being forced to upgrade to Datto Networking products and pay the related monthly fees or to switch to an alternative hardware solution. Both of these options represent significant additional costs that ultimately lead to a hardware CAPEX increase.
TanazaOS as the alternative to Datto Networking and CloudTrax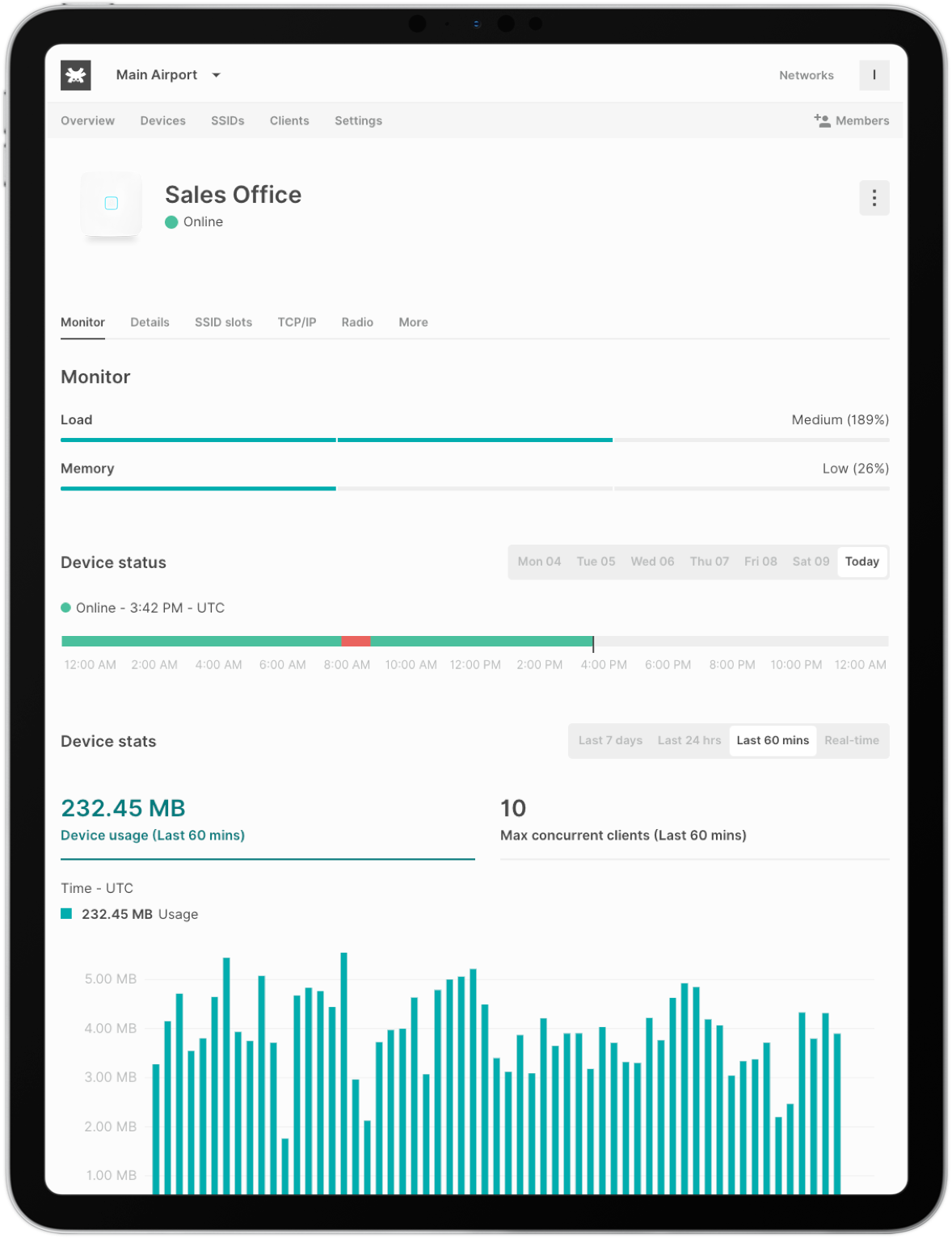 Tanaza wants to help Open Mesh customers to continue using their hardware by making its latest product, TanazaOS, fully compatible with Open Mesh devices. TanazaOS will support Open Mesh access points as well as other hardware vendors, freeing WiFi service providers from vendors' lock-in.
TanazaOS is a Linux-based Operating System for centralized network management. It was developed based on the disaggregation concept which embraces the open-source approach, where WiFi solution providers have the possibility to decouple their hardware choice from their software choice.
Furthermore, TanazaOS is flexible and unlimitedly scalable, and helps in delivering wireless networking faster.
Enterprises and service provider customers reduce complexities and get complete interoperability at a fraction of the cost of other WiFi solutions.
Open Mesh customers switching to TanazaOS from CloudTrax or Datto Networking will leverage from competitive lifetime license pricing, allowing them to dramatically save on their deployment costs, while also benefiting from a secure, reliable and always up-to-date operating system for WiFi cloud management.
By switching to TanazaOS, Open Mesh customers will be able to:
Enjoy a full set of professional features for WiFi management and control

Avoid Datto's monthly fees

Easily migrate from CloudTrax/Datto Networking to TanazaOS thanks to the self-provisioning system and the cloud configuration

Save money when upgrading their hardware infrastructure as TanazaOS runs on many hardware vendors

Have access to learning materials and online support for troubleshooting

Benefit from additional features, as TanazaOS is constantly evolving, adding new capabilities such a Hotspot System.
If you are an Open Mesh user and want to know more about TanazaOS and its features, you can try the interactive demo to experience our cloud-based operating system to manage your Open-Mesh access points.
Related articles:
https://www.classichotspot.com/blog/update-2019-the-list-of-supported-openwrt-wireless-access-points-vendors/