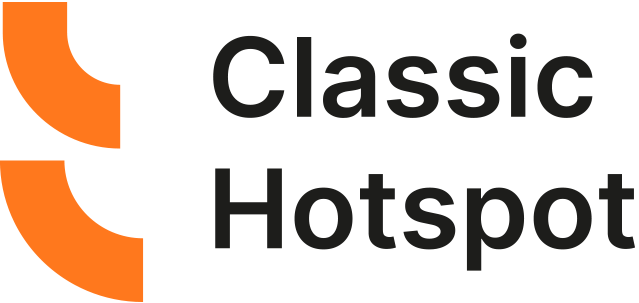 Tanaza Classic
White label
Tanaza Classic for public transports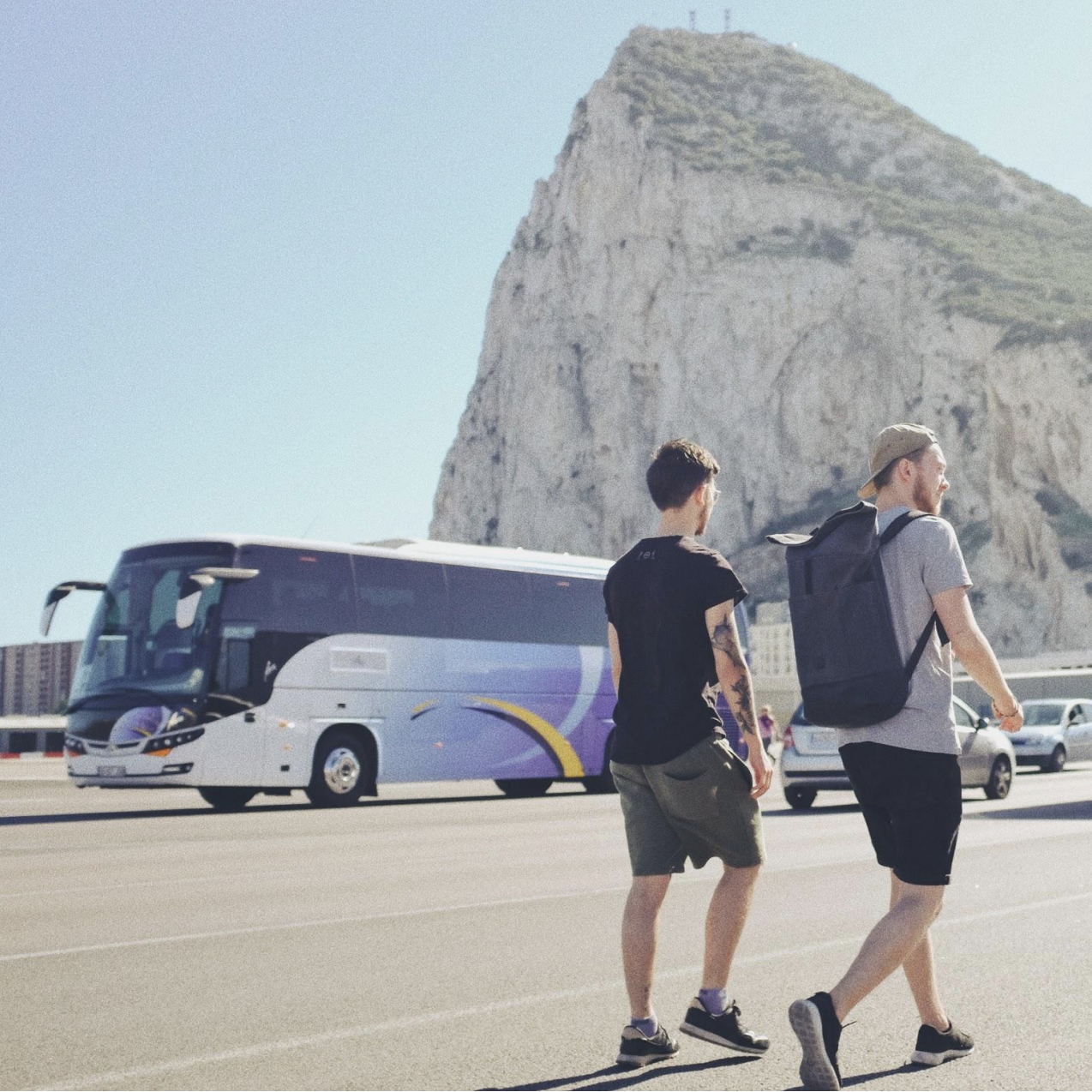 Wi-Fi For Public Transport
Public Wi-Fi is now so widespread that passengers expect it to be available on most public transportation. Access to free Wi-Fi on popular public transportation, like buses, represents a big opportunity both for transport operators, who grow their businesses improving the user experience, and passengers, who leverage from a free internet connection en route.
Our White Label Partner's Story
Our White Label Partner is a well-known German service company in the field of Wi-Fi, ICT and consultancy, that provides customized solutions to their clients.
The company focuses on a wide range of businesses, from bars, offices, banks, public bus operators to zoos, and supports them in all phases: from the initial planning and implementation steps, to the final operation process.
Our White Label Partner is committed to delivering a reliable Wi-Fi connection to their clients, whose main goal is to offer free internet access as a service to their customers. In doing so, both clients of our Partner and their Wi-Fi users are satisfied, as they can benefit from a free Wi-Fi connection and navigate it freely.
Our Partner delivers a large number of access points to their clients. In general, the network broadcasts two SSIDs: one SSID is password-protected and used for office equipment and staff, while the second SSID is dedicated to the Wi-Fi guests access.
To ensure network security it is very important for the clients of our White Label Partner to keep their guest and their private traffic separated. With Tanaza Classic, our partner has the possibility to isolate the clients in the same network, for enhanced security.
Currently, our White Label Partner is delivering a fast, strong and reliable Wi-Fi service to public transport operators. His project started two months ago by equipping two buses with free Wi-Fi and, in doing so, making the passenger experience more engaging and attractive.
By virtue of a LTE router and a Tanaza Classic access point working together, people onboard benefit from free Wi-Fi access on these vehicles, can authenticate through the captive portal with their social networks, and can enjoy their journey surfing the internet, using social networks, or checking emails.
With Tanaza Classic, our Partner's clients enable passengers to access the buses' Wi-Fi networks in a very intuitive way, as the Tanaza Classic Splash Page is available in more than 60 languages. Furthermore, as White Label Partners, our partners have the unique opportunity to manage the user experience, by not only changing the Tanaza Classic splash page with their company name, brand and logo, but also by customizing its URL.
In this way, the Tanaza Classic name can be successfully removed and the splash page will look like their own. Furthermore, our Partner's clients leverage the Tanaza Classic Captive Portal to enable users to authenticate and access their Wi-Fi networks.
Tanaza Classic makes their guest access to Wi-Fi super easy, enabling multiple login flows, such as voucher-based, email-based and/or phone-based logins, and social login. For example, by opting for Wi-Fi Social Login, users can log into Wi-Fi using their favorite social networks, including Facebook, Twitter and Instagram.
As for their future goals, our White Label Partner plans to expand their Wi-Fi business and aims to shifting their focus more on the delivery of a Wi-Fi service rather than a product: in particular, our Partner would like to start generating recurring revenues, by providing their clients with a monthly wireless service, instead of only focusing on selling Wi-Fi devices.
One of the benefits of gathering Likes through Wi-Fi, and not through advertising, is that clients are perfectly targeted. WiFi gathers only quality data, as it is data from visitors of the ski area that are likely to come back in the future.
Also, by allowing clients to access the user-friendly Dashboard, customized with their company name, our White Label Partner enables them to easily analyze and monitor the registration and login user data, and use it for statistics and marketing campaigns.
With Tanaza Classic our White Label Partner can help their clients to further manage and secure the network usage by virtue of its web content filtering tools, that are useful to avoid the improper use of Wi-Fi on-board. Indeed, it is of the utmost importance for transport operators to prevent passengers from accessing inappropriate content, like porn, gambling or dangerous websites. Furthermore, a web filtering Wi-Fi solution helps saving bandwidth and limits the risk of malware infections on devices.
Why Did Our Partner Join The Tanaza Classic White Label Program?
The Tanaza Classic White Label Partner Program is the right program for those companies that want to customize the user experience for their final clients and rebrand some elements of the Tanaza Classic software, such as the splash page and the analytics dashboard, to make them appear as their own. Our Partner decided to join the White Label Program mainly for 2 reasons:
One. The unique possibility to rebrand not only the logo and the background of the splash page, but also the URLs of the splash page and the Tanaza Classic Dashboard. In this way, the Tanaza Classic name is entirely hidden from our Partner's clients and their Wi-Fi users. After the URLs have been customized and "white-labeled", the Tanaza Classic name will no longer appear.
Second. The opportunity to further advertise their company's brand image, given that the White Label Program enables the partners to customize their company brand and image. In addition, White Label Partners are free to position their services and products in the market, setting their own prices independently from those established by the other Tanaza Classic partners.
Tanaza Classic's Top Features In Our White Label Partner's Opinion
Tanaza Classic features a web content filtering tool with a user-friendly interface that easily works in the cloud with any Tanaza Classic powered network. According to our White Label Partner, this is a highly requested tool among their clients. It is appreciated for its effectiveness in filtering improper websites and its ability to minimize legal risks related to unverified web surfing.
Thanks to the Tanaza Classic's content filtering tool, our Partner provides its clients with a valuable solution to protect their Wi-Fi networks from illegal usage. For instance, it is very easy to implement the SafeSearch feature of Google Search, in order to automatically filter pornography and potentially offensive results, images and videos.
Our White Label Partner adopts a wide range of devices, some of which are not compatible with Tanaza Classic. For this reason, they've decided to rely on Tanaza Classic powered devices with the "Captive on LAN" function enabled in order to be able to add the splash page to the existing infrastructure.
The Analytics Dashboard is a powerful tool for the analysis of Wi-Fi hotspot usage: the network administrator and the hotspot manager can easily gather user data through Wi-Fi, such as social profiles, gender, age, the location of the Wi-Fi clients, and eventually export it to a marketing tool or a CRM. Our White Label Partner loves the analytics dashboard, because clients can easily access the list of their Wi-Fi user profiles at any time.
42 total managed APs

, of which 6 with the "captive on LAN" function enabled 

2 AP

per location (on average) 

17

managed locations

8,946 connections

from January 2016

5,068 new users

from January 2016