WiFi for public transportation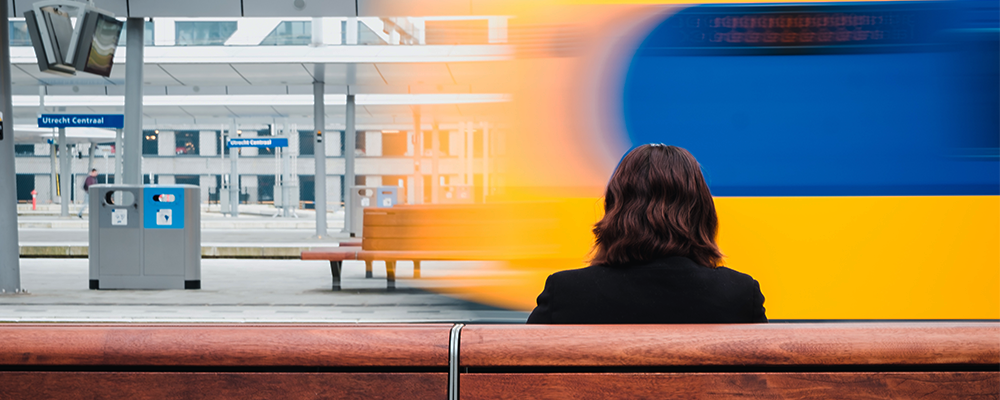 Find out how to deploy public WiFi for public transportation.
Why public WiFi is positive for public transportation?
The introduction of free WiFi on public transports is increasing mass transit accessibility. In fact, more and more people are getting attracted by WiFi availability on public vehicles, such as buses, subways and trains.
According to the The Urban Mobility 2.0 index developed by Arthur D. Little, by 2050 67% of worldwide population will live in urban areas and urban transport demand will drastically increase. Indeed, "by 2050, the average time an urban dweller will spend in traffic jams will be 106 hours per year".
Consequently, cities have to be ready to face the upcoming challenges related to new mobility needs and can do so by virtue of WiFi. Indeed, as WiFi available in mass transportation vehicles is widely becoming an appealing tool to attract potential passengers, it is likely that more people will switch from private vehicles to public transportation when traveling.
In doing so, the whole society can largely benefit from WiFi in terms of sustainability: more public transport means less air pollution and less traffic congestion. Furthermore, free WiFi on-board can increase the quality of life of commuters, who would effectively spend their time performing different online activities during their long daily routes.
Choose the best access point
Tanaza is a multi-vendor software which means that WiFi professionals are free to choose the hardware they want to work with. We support a wide range of wireless devices allowing companies or municipalities to deploy outdoor WiFi infrastructures.
When deploying outdoor WiFi networks, the main challenges are to cover the delimited area and to deal with interferences. 
Tanaza features automatic channel selection to determine the best channel for each radio.
When the access points are rebooted, the system detects which channels are used and sets the radios on the best channel to avoid interferences.
The system is also able to scan the location and receive beacons from any other reachable access point or wireless device, when the "Rogue AP" function is used.
WiFi networks for public transportation might cover both indoor and outdoor location. This implies that WiFi administrators have to deal with diverse model of access points.
Tanaza features a seamless roaming for all networks
with a captive portal authentication.
The hotspot roaming allows WiFi users to always remain connected while moving within the covered area. Once connected, their devices will switch from one access point to another automatically, without displaying the splash page.
For example, in a railway station WiFi administrators can use a UniFi Outdoor to cover the platforms outside, and some TP-Links for indoor WiFi
Splash page and social login for marketing purposes
Tanaza features a captive portal that allows WiFi professionals
to set splash pages on their WiFi network
. The splash page (or landing page) can be fully customised by the WiFi administrator: background, colours, text, redirection links, advertisement etc.
For example in a bus station, the splash page could show the bus schedule, send WiFi users to a platform to buy their ticket online, and give information in real-time about the traffic.  
The WiFi administrator can choose between different login modes such as phone number, email address, form, or social media (Facebook, Twitter, Instagram, Linkedin etc.). He will be able to automatically collect data about WiFi users that can be used for marketing purposes. Indeed, by collecting email addresses for example, the network administrator could send newsletters with targeted advertising like discounts on regional trips. All the data collected can be exported to a third application such as Mailchimp. 
Leverage WiFi to advertise products and services
Tanaza advertising tool allows municipalities or private companies to leverage WiFi networks
by promoting goods and services to WiFi users
. On the Tanaza splash page, WiFi administrators can display advertisements such as videos or images and add redirection links to an e-commerce platform for example. Create a promotional space by offering the right content to the right target, choose the type of rotation (none, random or time-based). Tanaza advertising tool enables businesses to 
target the right audience
, to
display relevant content
and to
nourish customer loyalty
.
Start the 15-days, no-limits, all-in-one free trial